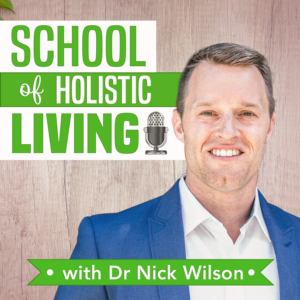 In this interview with Dr. Libby Darnell, we talk about the dangers of EMFs, what they are are, what they do to your health, your energy, and your fertility. We discuss the repercussions of your exposure to EMF's, and simple changes you can make to protect your family.
Dr. Libby Darnell is a Functional Medicine practitioner and doctor of chiropractic.
She's the author of 4 Minutes to a Happier You and has written her own nutrition programs. She owns Active Medical Center, a holistic integrated medical center in the Chicagoland area. She's an expert in EMF's and works with clients all over the globe.